KRISTEN STEWART ATTENDS CANNES: PHOTOS, INTERVIEWS & MORE
Updated:
Kristen Stewart with cast and crew, receive ovation after the premiere of 'On the Road'.
Source
Director Walter Salles with Kristen Stewart
Taking a break from her SWATH promotion duties, Kristen Stewart is attending the Cannes Film Festival this week where her film 'On the Road' will be competing for the Palme d'Or.
Arriving in France among a throng of aggressive paparazzi, Stewart attended the film's photocall and press conference today with the cast which included Kirsten Dunst, Viggo Mortensen, Garret Hedlund, Sam Riley and Tom Sturridge along with director Walter Salles and various producers.
YouTube videos of the event are below, however, you can watch the rerun of the entire press conference, here at the Cannes' site.
Kristen Stewart is not the only Stewart attending the festival this week. Her mother, Jules Mann-Stewart has been in Cannes successfully selling her new film 'K-11' which she co-wrote. 'K-11' is a drama about prison life for transgender and transsexual inmates starring Goran Visnjic (Girl in the Dragon Tattoo, ER).
This is Mann-Stewart's directorial debut which also features a cameo voice-over from Kristen Stewart and the film debut of her brother Cameron. Read more her film at the site here.
The festival will also be attended by her 'Twilight' co-stars Robert Pattinson and Taylor Lautner. Lautner is reported to be at Cannes to sell his film 'Tracers'.
However Pattinson will be attending to compete against Stewart with his film 'Cosmopolis'. The 'Cosmopolis' festivities are set for this Friday.
As for Stewart's style, Vogue UK chimed in on Twitter to state that she has shown the world how printed spring pants are to be worn.
Being the face of Balenciaga's new fragrance, Stewart sported a pair of Balenciaga printed trousers, a white T-shirt and blazer.
Check out a few pictures of Stewart's appearance below.
Garrett Hedlund, Director Walter Salles, Stewart, Sam Riley, Kirsten Dunst & Viggo Mortensen
Actors appearing at Cannes today lists Kristen Stewart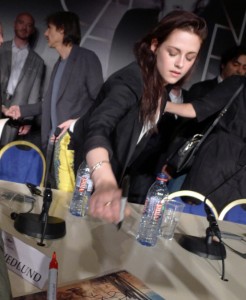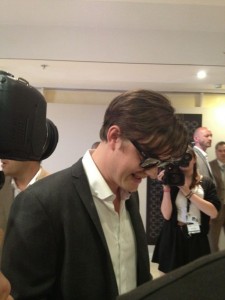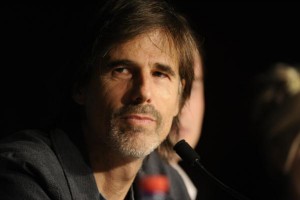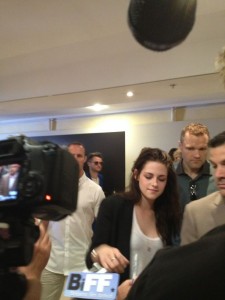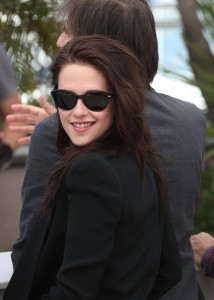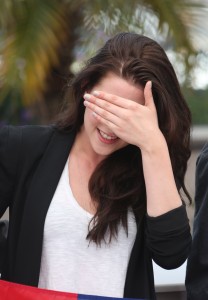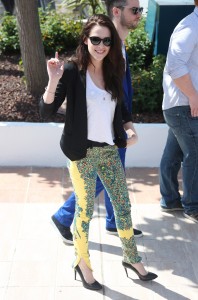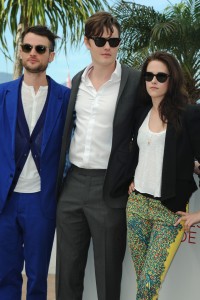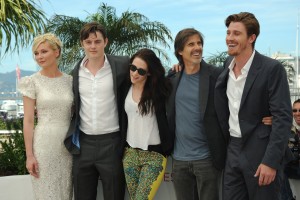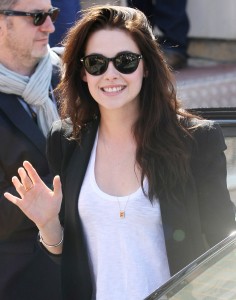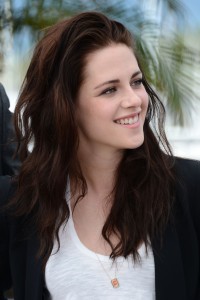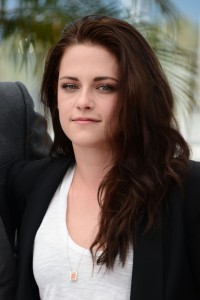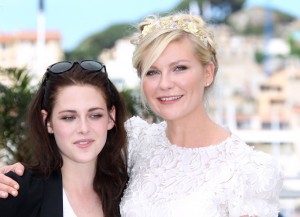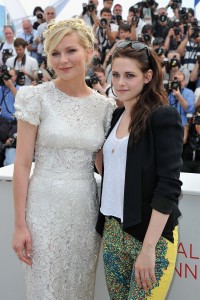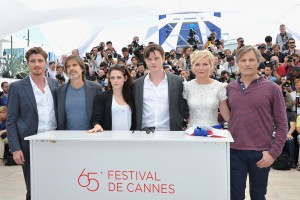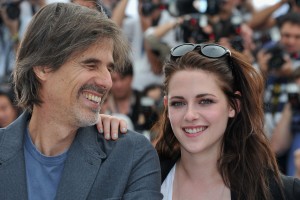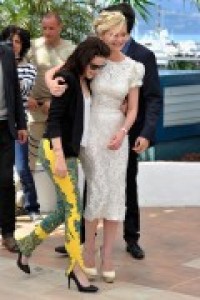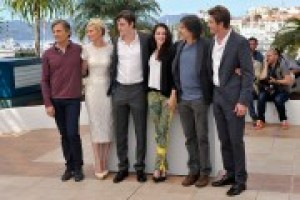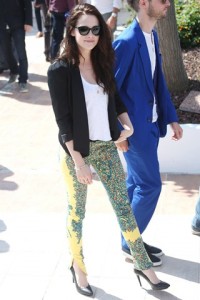 Source/1/2/3/4/5/6