MCSHANE PLAYS "BAD SANTA" IN THE 'AMERICAN HORROR STORY' CHRISTMAS EPISODE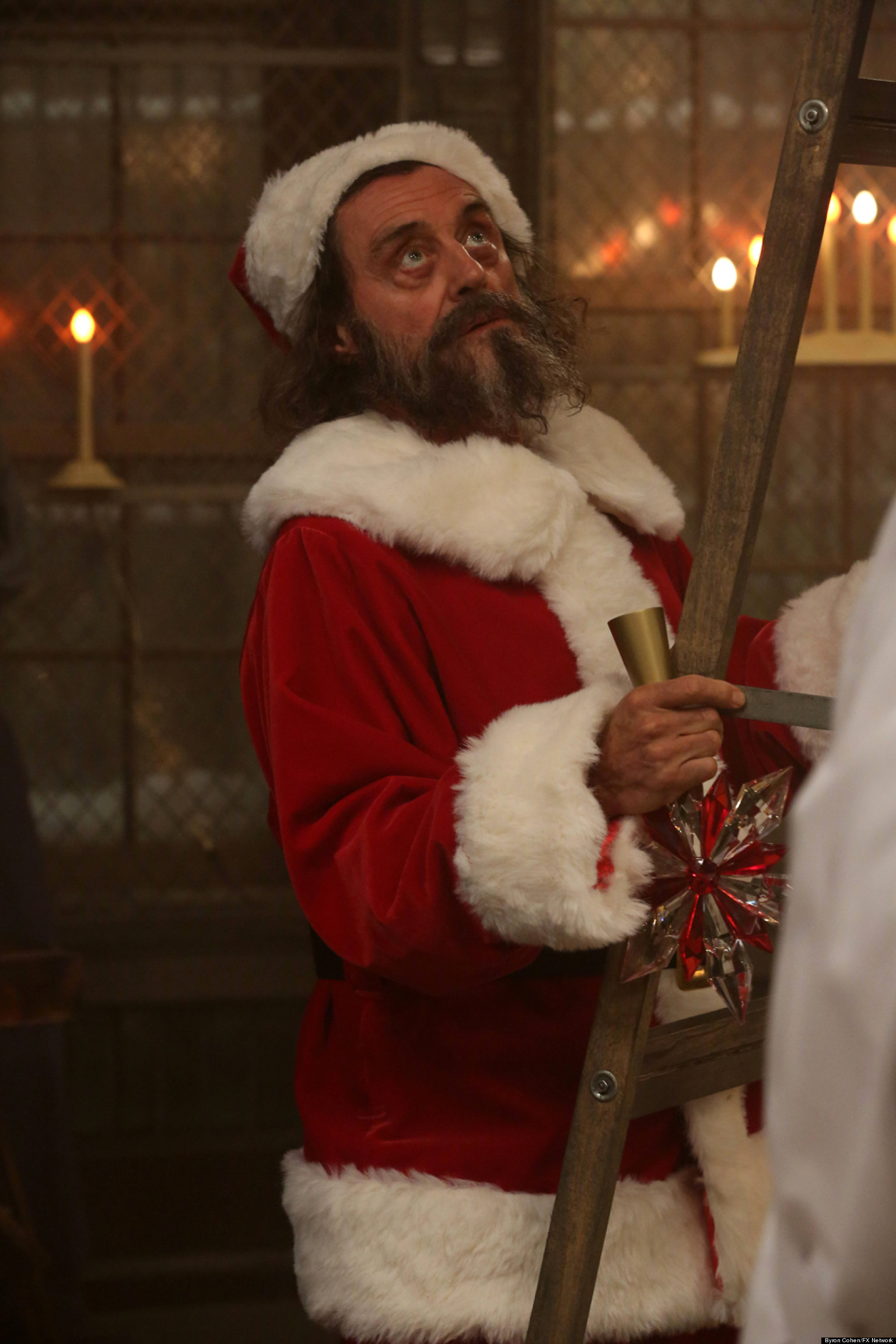 He has played many roles but a 'Bad Santa'? Ian McShane starred in a recent episode titled "Unholy Night" on the FX Channel's American Horror Story: Asylum. He played a "bloodthirsty St. Nick who wreaks havoc at the asylum," according to the Huffington Post
.
HP spoke with co-creator Ryan Murphy which he describes McShane's character as "a crazy person who was victimized so badly in prison that he made a psychotic break and decides he's Santa Claus and he knows who's been naughty and who's been nice." This episode sounds wickedly horrific.
Lily Rabe who plays Sister Mary Eunice reveals to the Huffington Post how excited she was to work with the legendary actor.
In the Christmas episode, Mary Eunice comes into contact with Santa Claus, who's played by Ian McShane. What was it like working with him?
That was such a highlight. It was so fantastic. I'm such a fan of his. I loved "Deadwood" so much. And we got along really well and we have ... [laughs] very wicked and really delicious stuff to do together. We had a lot of fun. I hope we get to work together again. He's such an incredible actor. And also, it turns out we'd met a couple of times, but we never spent any real time together. He's a great guy and a lot of fun.
The episode aired December 5th. Check out a few behind-the-scenes videos here and watch the full episode
here
.
Source/Source/Source/Source