WILL SWATH & STEWART RECEIVE 
MOVIE GUIDE AWARDS NOMINATIONS? OR 
HAVE THEY?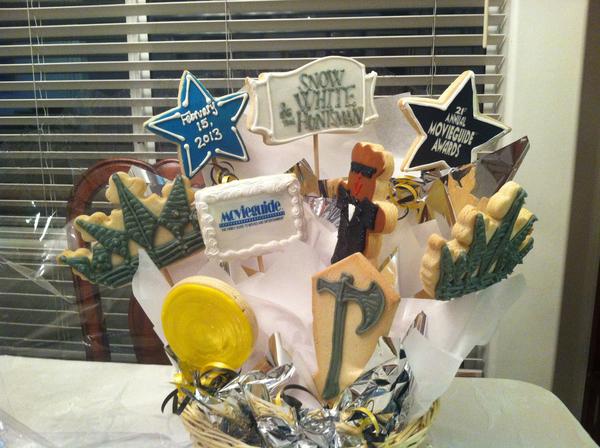 Producer Palak Patel shared a photo of the gift basket received from MOVIEGUIDE
On January 26, SWATH Producer Palak Patel tweeted the photo above to celebrate the nomination Snow White and the Huntsman received on behalf of MOVIEGUIDE®.
While researching the specifics of the nomination, their website was located.  It listed a host of nominees in several categories. 
Before the story was completed, the site had removed all of the nominee information replacing it with "Nominees to be announced shortly." An attempt was made to secure a recent press release. However, none could be located.
Read more after the jump