JOHNNY HARRIS ATTENDS 'WELCOME TO THE PUNCH' UK PREMIERE' - TALKS A LITTLE SWATH
Johnny Harris attended the Welcome to the Punch UK premiere held Tuesday evening at the Vue West End in London.
In this interview with
Red Carpet News TV, around 2:15, Harris is asked if there will be a SWATH sequel. Harris says that the actors are "the last to know" but "people like Kristen that know." When asked about how it was working with Kristen [Stewart] he says, "she was lovely."
Harris says he keeps in touch with cast members (the dwarves, Kristen).
Harris talks about his work in Welcome to the Punch. He describes WTTP as a "good old fashion cops and robbers movie." Harris says that his character is one of many who get entangled with the lead protagonists who is a "villain" and "quite dark." Harris is asked about various subjects as he talks about his acting techniques, other projects and more.
Welcome to the Punch opens on March 15th in the UK and on the 27th in the US. See more premiere and after party photos here and here.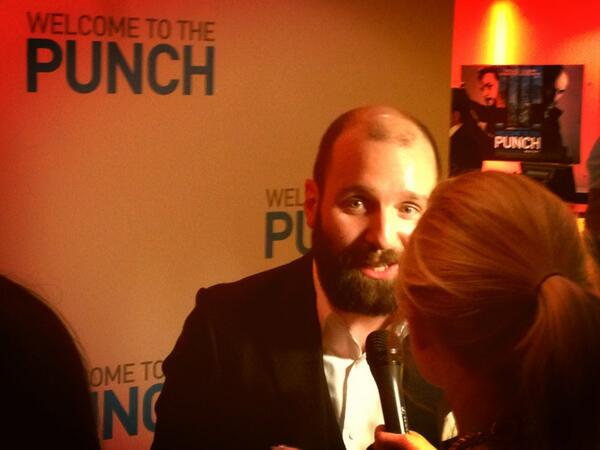 Photo by John Furniss (AP/Sipa)
Source/Source