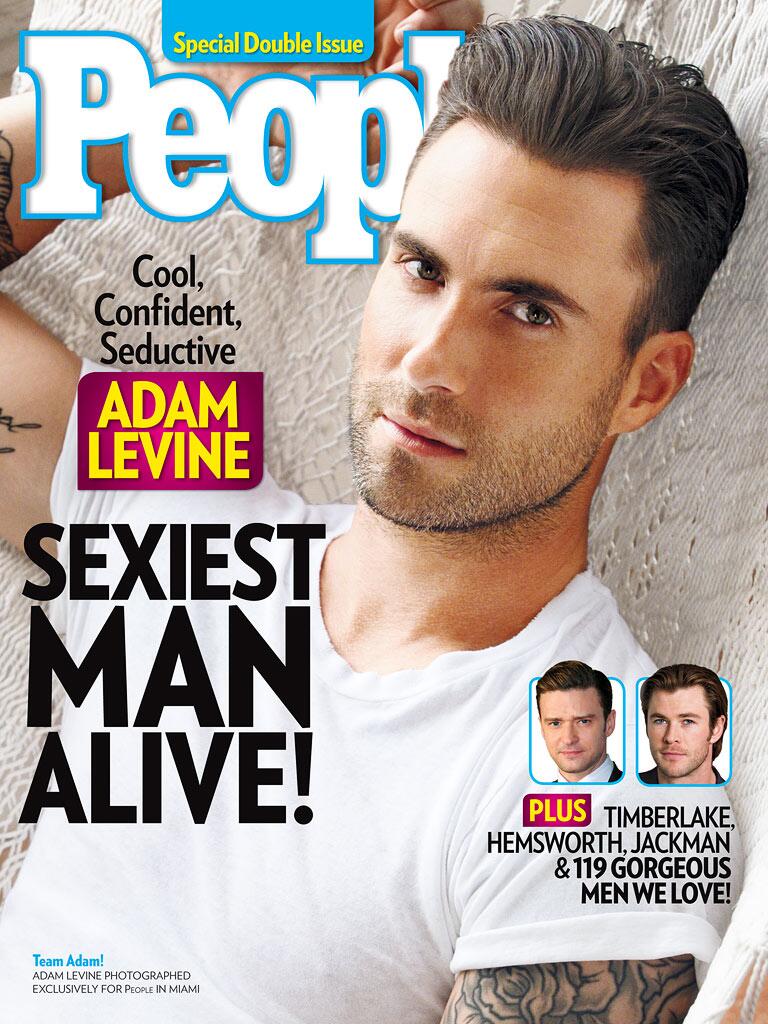 Rumors had him in the running but he didn't quite make it this time. Our huntsman, Chris Hemsworth (Thor to others) makes the cover of People Magazine's Sexiest Man Alive.
The man who holds that honor is Maroon 5's frontman and Universal NBC's The Voice judge Adam Levine.
Chris has had a heck of a year with the release of his race car drama Rush directed by Ron Howard and his Marvel blockbuster Thor: The Dark World.
Chris is currently filming again with Howard the whale ship drama In the Heart of the Sea and will begin filming the Avengers sequel Age of Ultron next year.
The special issue hits the stands this Friday.