With the 2014 San Diego Comic-Con in full swing, studios are releasing teasers for their upcoming films. Marvel/Disney Studios will have their highly anticipated panel this Saturday for what will be their 2015 blockbuster sequel to the Avengers called Avengers: Age of Ultron.
Today, they released comic book posters of each of the characters. Chris Hemsworth is featured as Thor fighting off robot-like creatures.
See the rest of the posters here.
Age of Ultron will be released in theaters May 1, 2015.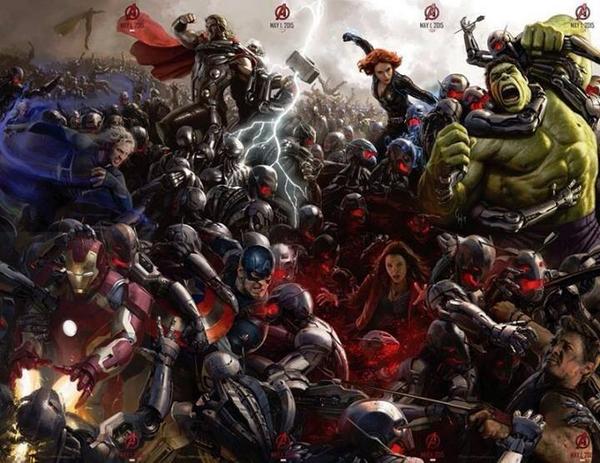 via @AMCMovies/Warner Bros