THERON AT BAFTA EVENT: 'A LIFE IN PICTURES
UPDATED:
Charlize Theron appears at the BAFTA 'A Life in Film' event last Saturday. She provided the audience with insights into her career so far. She speak about how she felt the queen should have a British accent in SWATH.
"...
in her forthcoming fantasy adventure where she plays the iconic Evil Queen opposite Kristen Stewart's Snow White in 'Snow White the Huntsmen'. The topic of accents comes up. Originally from South Africa, Theron speaks with an American accent with a slight twang one can't quite put their finger on. 'I never spoke English in South Africa. I could speak it, but I never did, I always spoke Afrikaans. So I really learned to speak English with an American accent.' But for the Evil Queen, Theron settled on a British accent; which is seemingly the fitting accent for villains, but why?
'I felt she had to be British. It juts felt right', she says, laughing then coyly saying,'It's my first attempt at the British accent… so I hope I haven't let you down'."
Read more about the event here.
Charlize Theron attended the BAFTA 'A Life in Pictures' yesterday which was open to the general public. Theron can be seen here arriving and signing autographs for fans. See more photos below.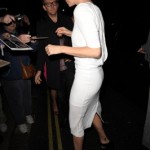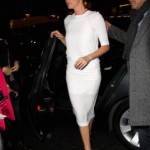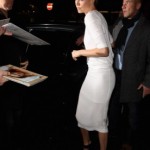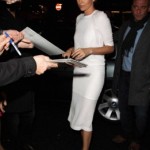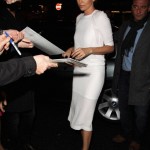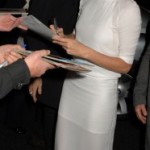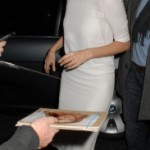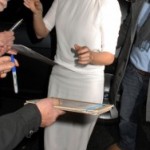 via @malenacasey/
Source