IT'S OFFICIAL! SAM CLAFLIN IS 'FINNICK ODAIR' IN
"CATCHING FIRE"
Well the wait is over...contracts are signed and now it's official, SWATH's Sam Claflin has scored the most coveted role in The Hunger Games franchise outside of Katniss...he's now 'Finnick Odair' in the next installment called Catching Fire.
Deadline reports that there was a nitch with a commitment to another studio. Once that cleared, he had the role. Always listed as the favorite, the others in line for the role were Ben Walker, Boyd Holbrook and Tyler Hoechlin, according to Deadline.
Entertainment Weekly describes Odair: "Along with Katniss Everdeen (Jennifer Lawrence) and Peeta Mellark (Josh Hutcherson), the 24-year-old Finnick is among the previous champions forced to return to the arena for the 75th annual Hunger Games, also known as the Quarter Quell. Katniss is initially wary of him — in Suzanne Collins' bestseller, when they first meet, Finnick is wearing nothing but a fishing net with some strategically placed knots. But along with his former mentor Mags (Lynn Cohen), Finnick proves to be a powerful ally once they get to the arena."
Lionsgate has issued its official press release about the role. Let us say that we are proud of you Sam. CONGRATS!!
Santa Monica, CA, August 22, 2012- Lionsgate® and the filmmakers of THE HUNGER GAMES: CATCHING FIRE are pleased to announce that Sam Claflin has been cast in the role of Finnick in the much anticipated film adaptation of Suzanne Collins' worldwide smash hit novel Catching Fire. Charasmatic and clever, Finnick was a District 4 Hunger Games victor when he was fourteen.
After breaking out in his role as the romantic lead in last year's PIRATES OF THE CARIBBEAN: ON STRANGER TIDES, Claflin starred in the box office smash SNOW WHITE AND THE HUNTSMAN playing Prince William alongside Kristen Stewart, Charlize Theron and Chris Hemsworth. He recently finished filming THE QUIET ONES opposite Jarred Harris, and MARY & MARTHA, in which he co-stars with Hilary Swank.
THE HUNGER GAMES: CATCHING FIRE begins as Katniss Everdeen has returned home safe after winning the 74th Annual Hunger Games along with fellow tribute Peeta Mellark. Winning means that they must turn around and leave their family and close friends, embarking on a "Victor's Tour" of the districts. Along the way Katniss senses that a rebellion is simmering, but the Capitol is still very much in control as President Snow prepares the 75th Annual Hunger Games (The Quarter Quell) – a competition that could change Panem forever.
THE HUNGER GAMES: CATCHING FIRE will be directed by Francis Lawrence, and produced by Nina Jacobson's Color Force in tandem with producer Jon Kilik. The novel on which the film is based is the second in a trilogy that has sold more than 50 million books in print and digital in the U.S. alone.
Lionsgate will release THE HUNGER GAMES: CATCHING FIRE on November 22, 2013.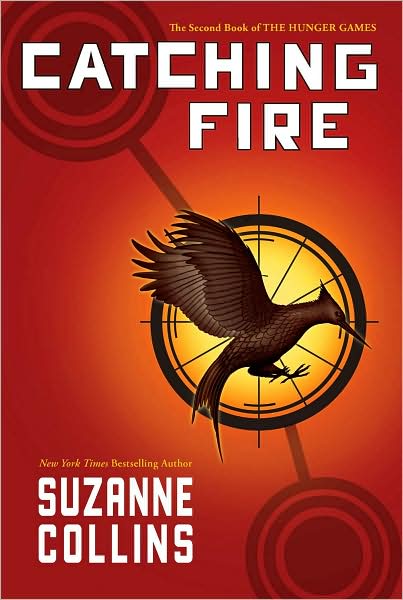 Source/Source