Sam Claflin is dipping his toe in the (sometimes strange) world of fan events where he is meeting enthusiastic fans of the next Hunger Games sequel Catching Fire on a nationwide mall promotional tour which began on Sunday in Cherry Hill, New Jersey.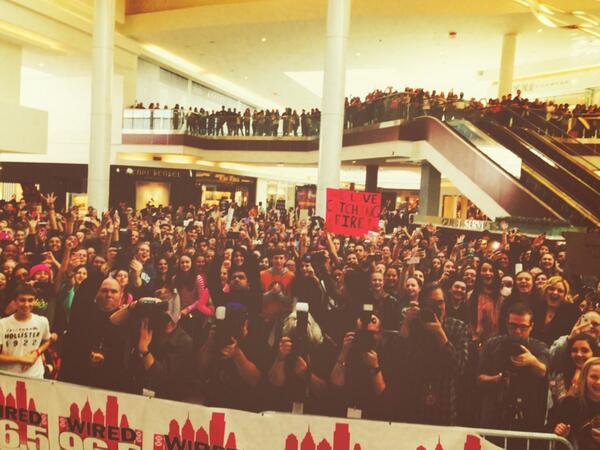 Sam (Finnick Odair) was joined with co-stars Jeffrey Wright (Beetee), Meta Golding (Enobaria), Jena Malone (Johanna Mason) and Bruno Gunn (Brutus) as they answered fan questions and signed autographs while professing love for an unknown fan for a tumblr account.
Sam stopped at Miami's mall tour Monday with Malone and new cast members Stephanie Leigh Schlund (Cashmere) and Alan Ritchson (Gloss).
The tour continues at Minneapolis, MN today were Sam will appear and ends in Houston, TX tomorrow.
Sam tells a fan he "loves her"
Cherry Hill, NJ Mall Tour
Sources: 1/2/3/4/5/6