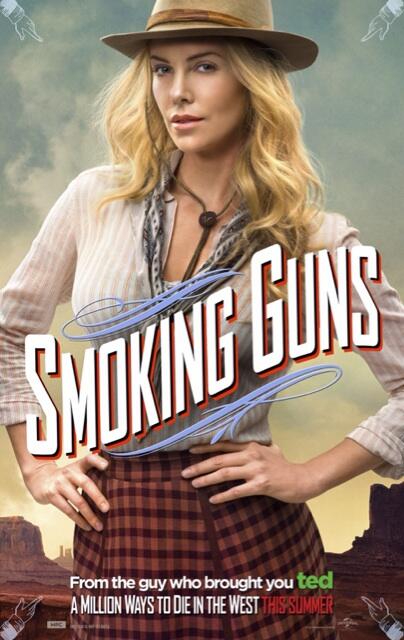 Director and writer Seth MacFarlane tweeted a series of character posters today of his upcoming western comedy A Million Ways to Die in the West starring Charlize Theron.
The character bi-line for Charlize is "Smoking Guns." We can imagine what guns MacFarlane is referring to.
Check out the other character posters below. Just from seeing the posters alone, you know this is going to be a fun one.
AMWTDITW (it's a mouthful) is set to be released May 30th.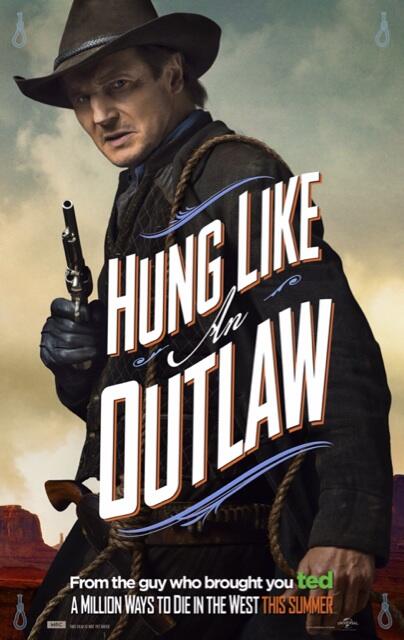 Liam Neeson