Kristen Stewart with Actor & Sundance Founder Robert Redford
After a year of onscreen drought to contend with, Kristen Stewart came out with a bang today as she attended the premiere of her new film Camp X-Ray at the Sundance Film Festival.
Before a packed audience which included legendary actor and Sundance founder Robert Redford, CXR took viewers on an emotional rollercoaster which left some crying at the end and a standing ovation.
More after the jump
Attendees took to Twitter expressing praises for Stewart's performance.
However, The Wrap's brief review was lukewarm and contrary to what was being stated by other theater goers.
The Wrap reported positive reactions except from the co-writer of the article. When reading it, it appears that the reporters haven't gotten over Twilight.

Tough reviewer Gregory Ellwood of Hitfix tweeted, "
Kristen Stewart and actor from A Separation [Peyman Moaadi] are superb in Camp X-Ray. Direction has some pacing issues. Nice 3rd act. #sundance."
Variety writes, "Some audience members outside the Eccles theater "loved" the fictional war drama, starring the "Twilight" actress, while other criticized the film for being "too slow."
Update: Read full Variety review here
.
The Hollywood Reporter provided an extensive film review stating that Stewart gave a "powerfully internalized performance" which is her "best screen work" to date.
THR futher states:
"Ever since the Twilight backlash began, people have questioned whether Stewart is merely a sullen screen queen or a real actor. She puts that argument to rest here, playing a tough, taciturn character driven by an inarticulate urge "to do something important," but steadily awakened by unpredictable reality. It's a fiercely contained performance, conveying raw personal insights even when Cole outwardly remains clenched in discomfort. There's not a moment Stewart's onscreen here where she isn't completely transfixing."
Vanity Fair writes, "If you've written her off [due to Twilight], realize you've under-appreciated her all this time."
Indiewire's review is completely out of step with everything that is being written (not unusual). It was as if the reviewer was watching another film.
In all of the reviews, there is an urge to put a knife into Twilight and twist it. To compare the performances of the characters she played in each film is beyond the pale of a vampire - literally. It is obvious that there are those who are still jaded by the Twilight fame.
But this isn't Twilight. Stewart has strong performance credentials prior to Twilight which anyone who has followed her career would know that her handling this role would be no big deal.
The Cake Eaters, Into the Wild, The Runaways and Adventureland (to name a few) show Stewart's range and talent.
It's an indie. Stewart is back to her roots. She's at home.
The comments about the film have been somewhat consistent insofar as the timing of the film is concerned. It appears to be slightly long.
Overall, both Stewart and CXR have positive buzz coming out of Sundance. CXR appears to be slated to be an arthouse/VOD film. However, the public can change that outcome if the demand to see it is strong. Only time will tell.
Read THR's entire review here and c
heck out a few photos and videos of the event below.
Kristen Stewart with co-stars
Photos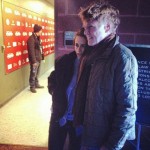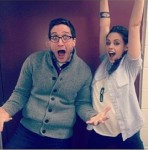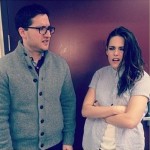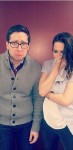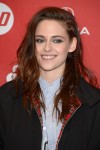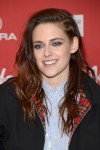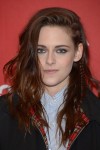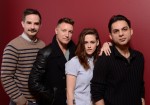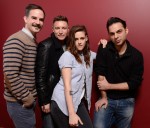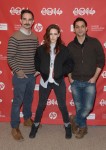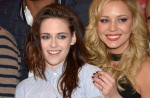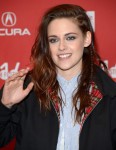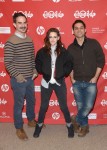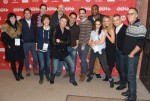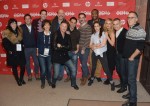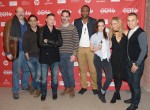 Sources: 1/2/3/4/5