HAPPY BIRTHDAY KRISTEN!!
Yes today Kristen Stewart, SWATH's 'Snow White', turns the ripe young age of 22, and boy what a busy and successful young life she has had so far.
Starting out in acting barely a teen, Kristen has grown up in the entertainment world having two parents in the business. As a young(er) actress, she has starred next to Hollywood's top A-list and Oscar winning/nominated actors and directors receiving praises in every film she's worked.
Jodie Foster to Bruce Dern and as recently as SWATH Director Rupert Sanders and Charlize Theron, they have given this shy normal gal trying to live in a world of craziness, their stamp of approval.
From an extra to a blockbuster queen,

Stewart's films have a

lifetime domestic box office gross

of

approximately $1.321 billion dollars which is more than 2 billion if you include the worldwide box office and merchandise sales. Although critics would pin Kristen's box office gross simply to 'Twilight's success, let them not forget who the star of the film is which made it successful to bring in the box office. She did choose her leading man and a great choice it was.
Read more after the jump.
Regardless of the skeptical critics, both from the media and the fanboy-George Takei types regarding Kristen's 'Twilight' success, one thing they cannot deny is the power of her fanbase. Although the critics incorrectly state that Kristen's fans have not shown up at her films outside of 'Twilight', they fail on every level to state the fact that there had been distribution problems with the release of the low-budget indie films which Kristen has absolutely nothing to do with. If anyone saw 'The Runaways' in the theater, they were one of the lucky few and it was not because her fans did not want to see it.
Kristen's fans range wider than the teen sect as well. This 22-year old has fans ranging in ages from 16 to 60 both male and female. Kristen's fans are more diverse than what critics report. That is because they all aren't screaming at premieres.
But critics be damned because this BAFTA Rising Star winner is one of the best actresses of her generation and loves doing what she does...acting.
Doing absolutely nothing controversial, somehow she lights up a worldwide Twitter trend in a blink of an eye. With just a quote regarding an "English boyfriend" to a photoshoot with a major magazine where you do not see one photo of her, or just the announcement that she will be on the cover of the prestigious "W", or fans getting together stating how they feel about her, guarantees putting Twitter on lockdown.
An appearance on a magazine cover can increase subscriptions and sales. Elle UK recently boasted about their increase of magazine subscriptions and the British GQ did as well tweeting that their November cover with Kristen was the
"fastest selling of the year (2011)".
Regardless of any critic, Kristen's work speaks for itself. In 'The Cake Eaters', she gave one of her most powerful and poignant onscreen performances as a girl stricken with a debilitating disease.
In the film 'Welcome to the Rileys', she was recognized at the Milan Film Festival receiving the Best Actress Award. Kristen changed into a believable lost-soul teen from the streets. From her appearance to her demeanor, it was believable from start to finish. Sporting real acne, dark circles under her eyes, ratty hair and clothes, she takes the audience through the day and a life of a runaway teen hooker.
In the film, 'Into the Wild', Kristen fills the screen as a sexy sultry teen where she attempts to pursue forbidden love with a young man, but leading to temptation that no man dare go but cannot help in wanting.
Now she will be filling the screen with three different characters this year: A vampire, a beatnik and a princess who are all are strong female characters.
Boxoffice.com just reported that
'The Twilight Saga: Breaking Dawn Part 2' was the #1 viewed trailer with
68,534,737 views. The trailer is barely 40 seconds. It was beating 'The Avengers' and 'The Dark Knight Rises' in views. Kristen's second film on the list is
SWATH. It came in seventh

with 23,120,253 views. This shows that there is definite interest in these films.
This 22-year old is celebrating her birthday today, but oh how she may have more to celebrate before 2012 ends.
So Happy Birthday Kristen!!! We're proud of you. Keep doing what you do and we'll keep coming back for more.
Check out a few of Kristen's past performances and photos below.
The Cake Eaters
Welcome to the Rileys
Into the Wild
Kristen in Film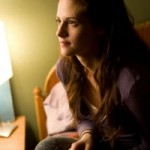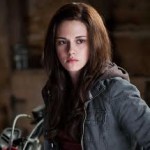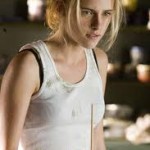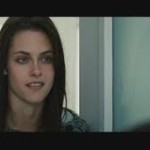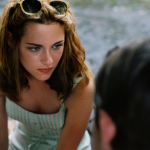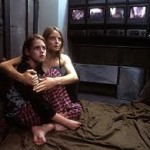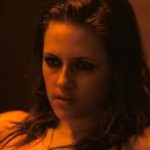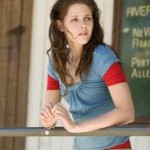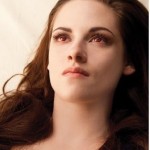 The Many Looks of Kristen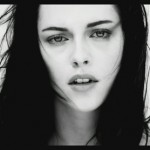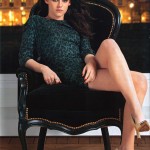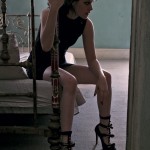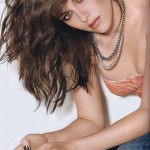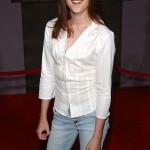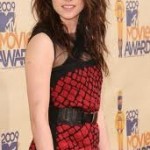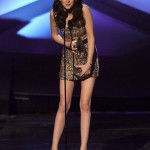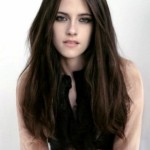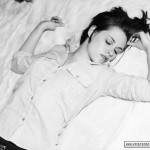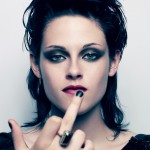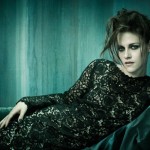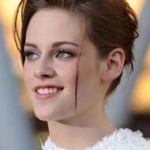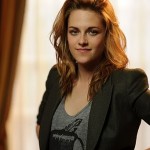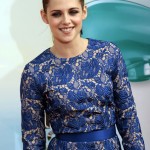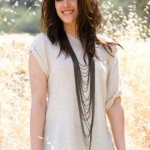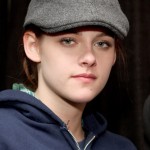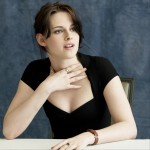 Source
Source
Source
None of the photos, videos or images belong to EB.