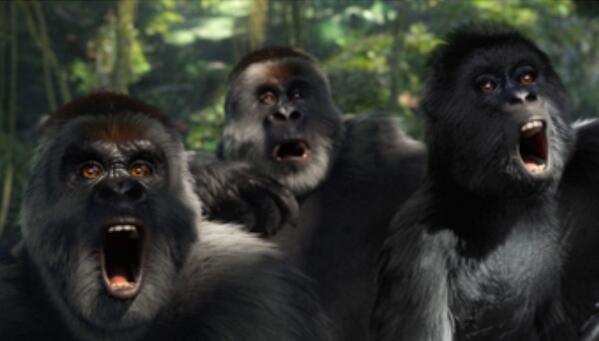 Constantin Film
Motion capture can certainly alter an actor's look.
SWATH stuntman Paul Lowe tweeted out a photo of himself in full motion capture as a gorilla in Tarzan. He appears on the left-side in the photo above. According to IMDb he will be playing the Young Terkoz.
Although Lowe claims himself to be a "gorgeous" looking gorilla, we have to say that the real Paul Lowe is a whole lot cuter.
Lowe isn't the only SWATHer in the film. Tarzan will also star Jo Osmond as Young Teeka, Craig Garner as Tarzan and JJ at age 4, Edd Osmond as the Young Taug and SWATH stuntman Andy Wareham as Tublat.
Tarzan stars Twilight's Kellan Lutz as Tarzan and opens January 24, 2014 in the UK and as early as October with various release dates around the world. No US release date is set.
Did motion capture for a film called Tarzan out soon where I played a young gorilla, im on the left looking gorgeous pic.twitter.com/o2Jh8xksf7
— Paul Lowe (@littlelowey) September 2, 2013
Cast source: IMDb
Trailer