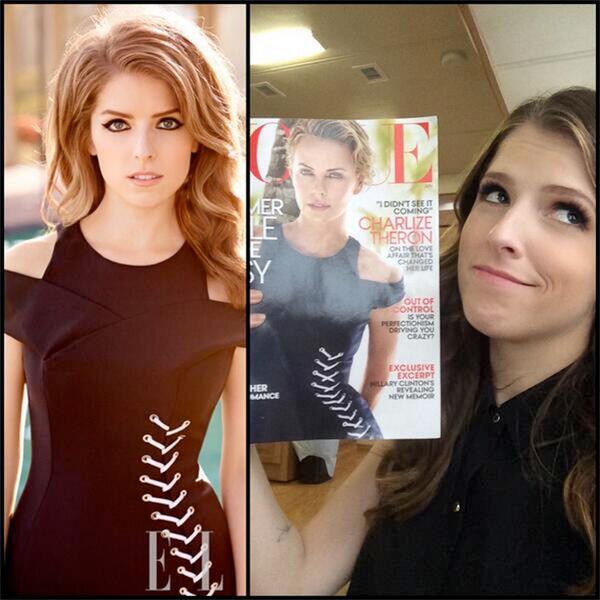 YAUK
Oh she jests.
Oscar and Tony nominated actress Anna Kendrick, who is known for her sense of humor, tweeted out a photo of the June Vogue cover featuring Charlize Theron wearing the exact same dress she wore for her recent Elle magazine photoshoot.
Yahoo UK states it is the "equivalent to walking on the red carpet with the same outfit".
Kendrick played the
some-timey friend Jessica Stanley to Kristen Stewart's Bella Swan in the 'Twilight' films. In 2008, Kendrick received an Oscar nomination for her role in Jason Reitman's Up in the Air starring Oscar winner George Clooney. Kendrick is currently filming the sequel Pitch Perfect 2.
Theron can be seen in the Seth MacFarlane comedy A Million Ways to Die in the West currently in theaters. Her Vogue magazine is on stands now.
Source YA-UK